Innovation
We believe in the values that propelled the aerospace industry from Kitty Hawk to the moon in 66 years:  the relentless pursuit of new ideas, backed up by rigorous engineering processes and continuous investment.  Even as our industry has matured, new technology is brought to market every day that can allow air vehicles to expand their missions, operate more safely and efficiently, and drive out production costs.
Innovative ideas are born in the gaps between the traditional engineering specialties—because of this we foster a cross-functional, broad-knowledge approach in everything we do.  Innoviator can bring new ideas to your business.
Competence
We believe in constant investment in the skills of our employees, and the continuous pursuit of the best partners in the industry.  Innoviator nurtures a hands on approach to accompany state of the art design techniques by encouraging staff to machine prototypes, witness test procedures, and ask for advice from the experts who install our systems aboard the aircraft.  In our core subject areas, we strive to continually deepen our knowledge and stay at the forefront of each of our engineering disciplines.
Commitment
We believe in long-term partnerships with our customers, and serious commitment to their priorities.  When our customers succeed we succeed.
We understand that there is no substitute for face time with our customers and their employees, vendors, and clients.  Our staff is located across the country to help facilitate an ongoing presence and ensure responsiveness.  This rapid response time, when operational challenges arise, differentiates us from the competition.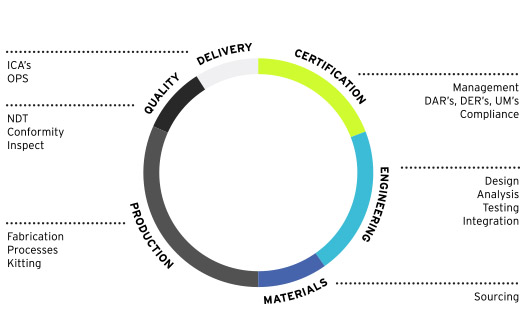 Steve Marsan – Principal – DTA & Structures DER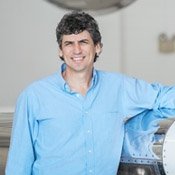 Steve founded Innoviator in 2007 and has provided FAA certification and engineering for airline
 operators, MRO, VIP conversions, ISR C4, and more.  Before founding Innoviator, Steve worked in structural engineering for Northwest Airlines and Fedex.  He also jump started the Engineering and Reliability departments for Comair Airlines, growing the operation from 4 to 14 employees. Steve has been a DER since 1992 and has authorized over 18,000 unique repairs, alterations, and STCs.  Steve is an experienced machinist and a certified A&P mechanic and Pilot.  Steve is part 23 and 25 certified in structures, DTA, and test witnessing. Steve is the primary focal for mechanical system design standards and manages certification at Innoviator.
Alan Beaven – DTA & Structures DER, Engineering Manager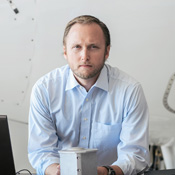 Alan joined Innoviator in 2010, after 8 years as a structural analyst in both private industry and for 
the US Air Force.  Alan is a 2002 Air Force Academy graduate and a former USAF Captain.  An experienced systems and structural engineer, with broad experience on aircraft ranging from the BBJ, to the F-15, to the H-60.  Alan is an experienced finite element analyst and expert-level fatigue and damage tolerance analyst, as well as classical static hand analysis.  Alan is the primary program manager for Innoviator.
Jeff Owens – Electrical Systems & Engineering Manager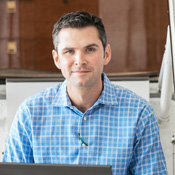 Jeff is a 2005 graduate of University of Texas – Dallas in Electrical Engineering and earned his Masters in Engineering Management from Southern Methodist University in 2008. Jeff has a strong background in aircraft electrical system design, load & EWIS analyses and has integrated systems 
in hundreds of military and civilian aircraft. Jeff has extensive experience as a liaison engineer in addition to ground and flight test validation support. Jeff has lead the completion and documentation of over twenty comprehensive electrical design packages in support of FAA and EASA STC's. Jeff is the primary focal for all Electrical  System design standards and best practices for Innoviator.
Fred Boggess – Manager of Liaison Engineering
and Technical Services
Fred is a 2001 graduate of Embry-Riddle Aeronautical University  (Daytona) in Aerospace Engineering. Fred worked six years as a airline fleet service engineer providing structural and systems remedies for operational and Heavy check aircraft. Fred managed the Engineering department for Comair Airlines. Fred also provides airline consultant services and 24/7 support for more than ten airline customers. Fred is a Structures DER candidate and the primary focal for repairs and technical publications for Innoviator.
Zach Kaufman – Certification and Structural Engineering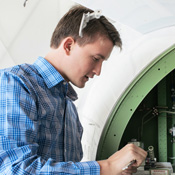 Zach is a 2012 graduate of The Ohio State University in Mechanical Engineering. Zach started as a Co-Op working for Innoviator in 2011  and completed a breadth of aircraft DTA's, classical static analysis/reports and mechanical designs in Solidworks.  Zach has produced several Finite Element Models using FEMAP/NASTRAN and has been working a variety of stress projects under the direction of senior staff.
Alex Clements – Structures  Analyst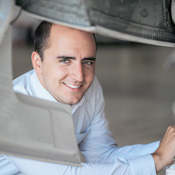 Alex joined Innoviator as a structural analyst in the summer of 2013.  He graduates from University of Kentucky with a BS in Mechanical Engineering in Fall 2013.  Alex's interests include finite element modeling and crack growth analysis on aircraft.
Ken Miller – Senior Structural Engineer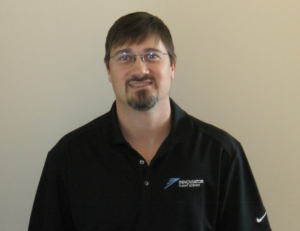 Ken joined Innoviator as a structural designer and analyst in the spring of 2015.  He began his aerospace career in 1996 as a co-op engineer for the airlines.  After graduating from Penn State University in 1998 with an aerospace engineering degree, he gained experience with design and analysis of helicopters, commercial and business jets, and civilian and military aircraft structures.  Ken has also spent time working and living abroad as an engineering representative for a domestic aircraft company.  Ken's fortes include advanced surface design utilizing 3-D computer-aided modeling, liaison engineering, and damage tolerance analysis.